Edinburgh Festival: Accidental Puppetry Show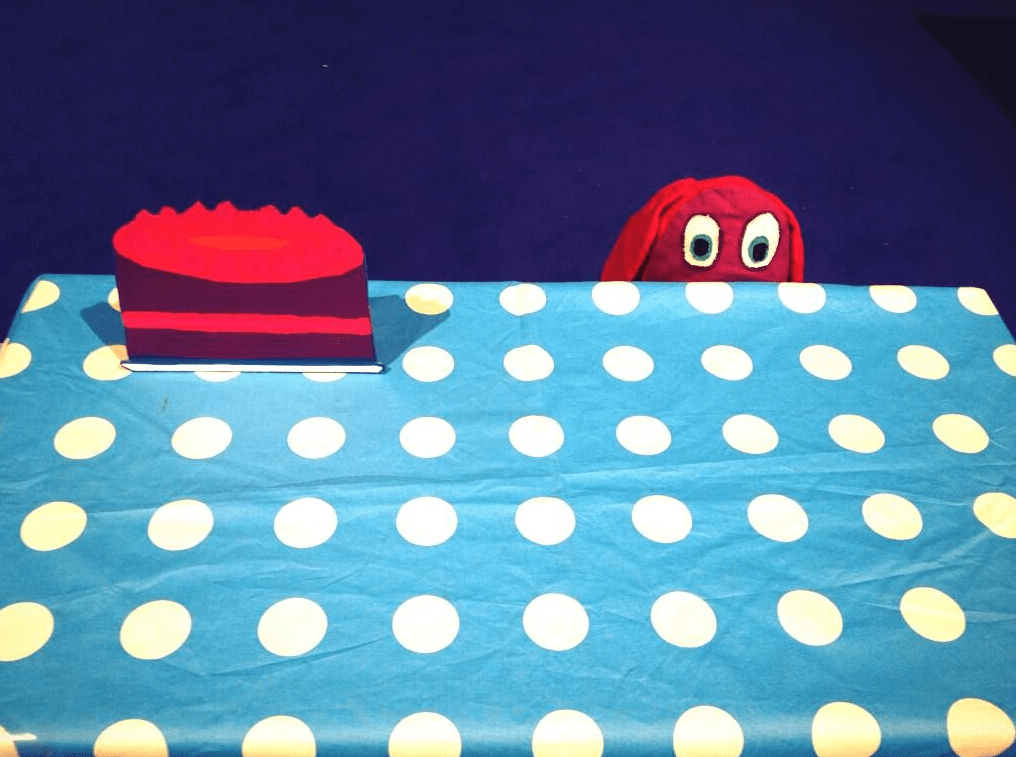 It was quite funny how this came about. I was booked by Edinburgh festival last year and then subsequently was asked by the organisers what my children's event would entail. I told them in a rather garbled email i will do a reading and also i have 'some puppets for sale'. I was terrified when i saw my printed event billed as 'Puppets with Chris Haughton' and not only that but it had already sold out!! Not wanting to be booed off the stage by a crowd of angry 2-4 year olds I set to work training George for his stage debut… his routine only lasted for a few minutes and we got some assistance from a 4yo puppeteer from the audience who was the real star of the show. No one was more surprised (and relieved) than me at how well it went down. We completely got away with it. Well done George!
He is going back again this year to Edinburgh and will hopefully tour around with us on our book tour around England and Ireland in March 2014.