I was recently commissioned to create artwork for the newly opened children's ward in Royal London Hospital, Whitechapel. Here is a little bit about the commission:

ANIMAL-ED ROOMS
I wanted to make the signage understandable for the youngest children. As well as numbering the rooms I had the idea of 'animal-ing' them, giving each door and room an animal theme, actually I got the idea from one of my favourite artists, Katsumi Komagata. There's a lion room, a parrot room, a fish room etc. Each room has the same elements but with a different animal, for example the lion room has the lion's face labeled on the door, a framed print of the the lion and cub hiding in the grass, a framed woven rug of the lions portrait, and two vinyl stickers of the two lions chatting and running hidden somewhere on the walls.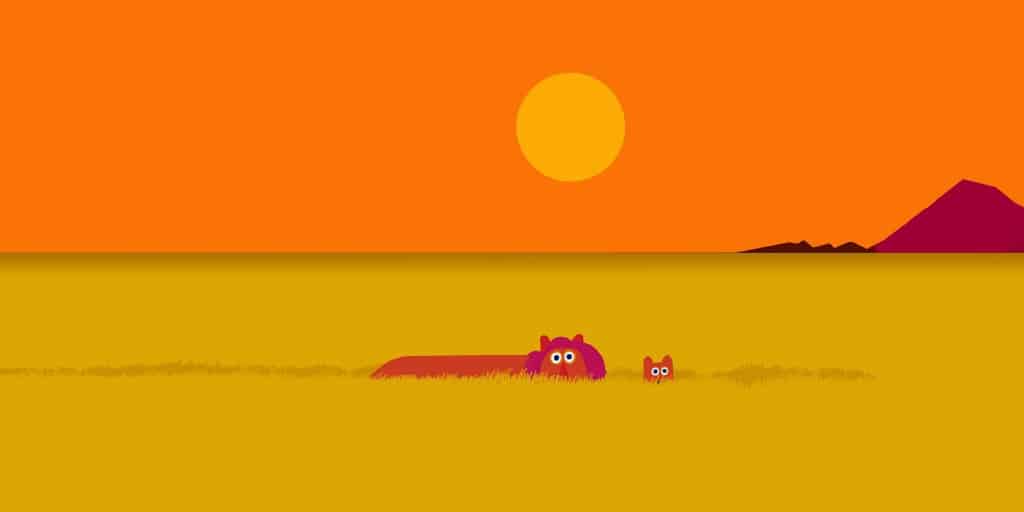 RUGS
The hand-woven rugs are all made by a fair trade group which I helped set up in Nepal. I thought that one of the nice things about using rugs was that they give a soft cosy feel to the room which otherwise feels a little cold and sterile.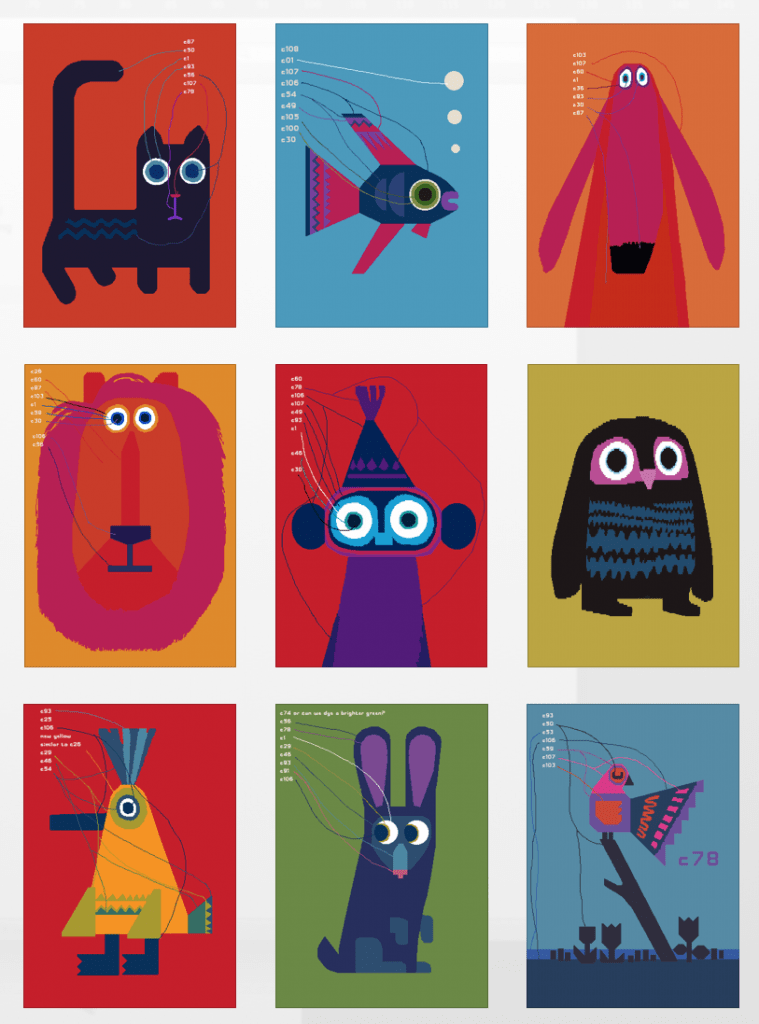 LIFE-SIZED DINOSAURS AND ELEPHANTS
In the corridors and shared spaces I wanted to make use of the large space to their best effect and so made a life-size grouping of different animals all together including a huge elephant and dinosaur peering down from the ceiling. They are all being looked after by a monkey dressed as a doctor. There is also a very long snake which runs the entire length of the corridor.
In the playroom for a bit of fun there are five monkeys dressed in doctor's white coats playing jazz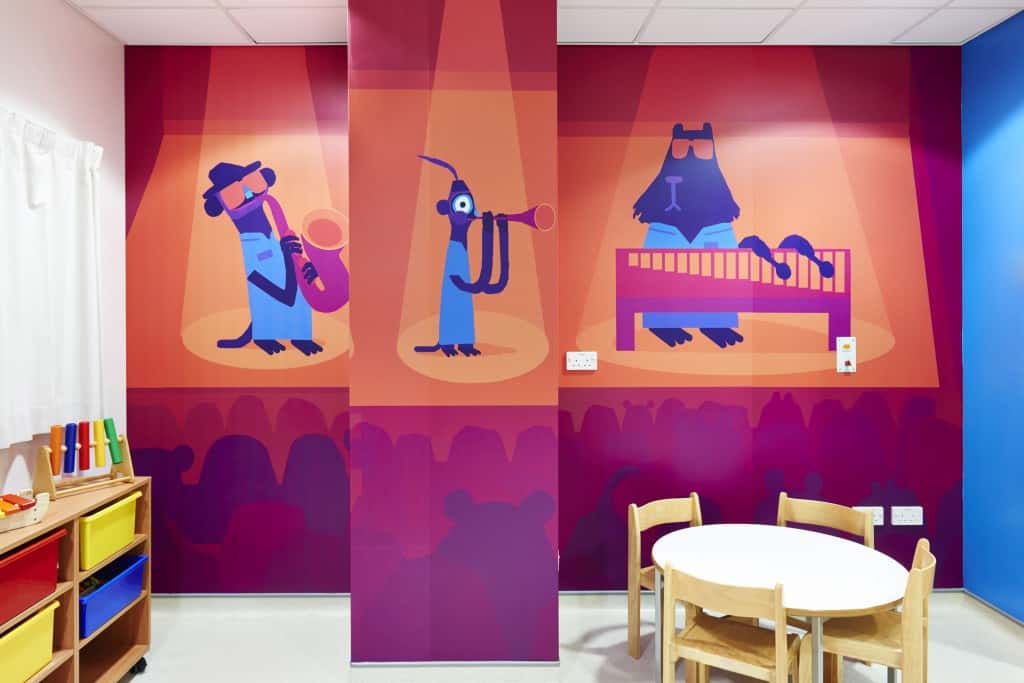 Along the length of another corridor is a giant 31 metre colourful snake being examined by another monkey doctor with a stethoscope.
Vital Arts, who commissioned this also worked with some of my favourite artists on other wards including Donna Wilson, Morag Myerscough, Miller Goodman, Tord Boontje and Bob and Roberta Smith. This work for NHS public hospitals is all gratefully funded by private and corporate donations.
Take a look at the other beautiful commissions in the press coverage below.
We were even on the 6 o'clock BBC News!
Creative Review
Domus
Slate
Huffingtonpost
Buzzfeed
Designboom
Digital Arts Online