We set up node last year so that we can help a fair trade project/school set up a really nice social enterprise. so far its been going pretty good. Amongst other things we are being stocked by the design museum but there have been other very exciting opportunities that we have not been able to fully realize yet.
There are just 2 of us. Akshay is in Kathmandu and I'm really busy on other projects and to be honest ive no idea how to best do a lot of this stuff. I am offered a lot of opportunities with the rugs but i dont have much business sense, it would be great to have someone on board with a good vision and a more structured approach for growth.
We think we have the potential to scale up. We want to be able to pay ourselves (all voluntary so far) and scale it up to something thats helping lots more people out. we have been offered some VERY VERY exciting exhibitions with some VERY VERY exciting people, and i want to give this project the attention it deserves.
So thats why we are looking for someone to help. If you can make it work and you can make this pay ..you have a job!
for more info on the job see the detailed  description below. you can also see the links below: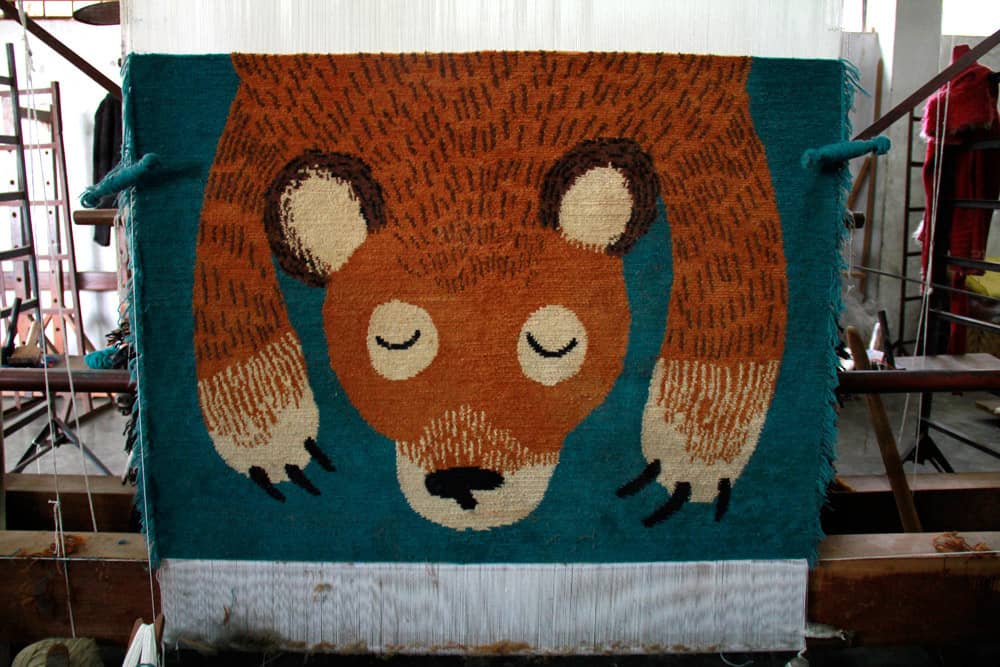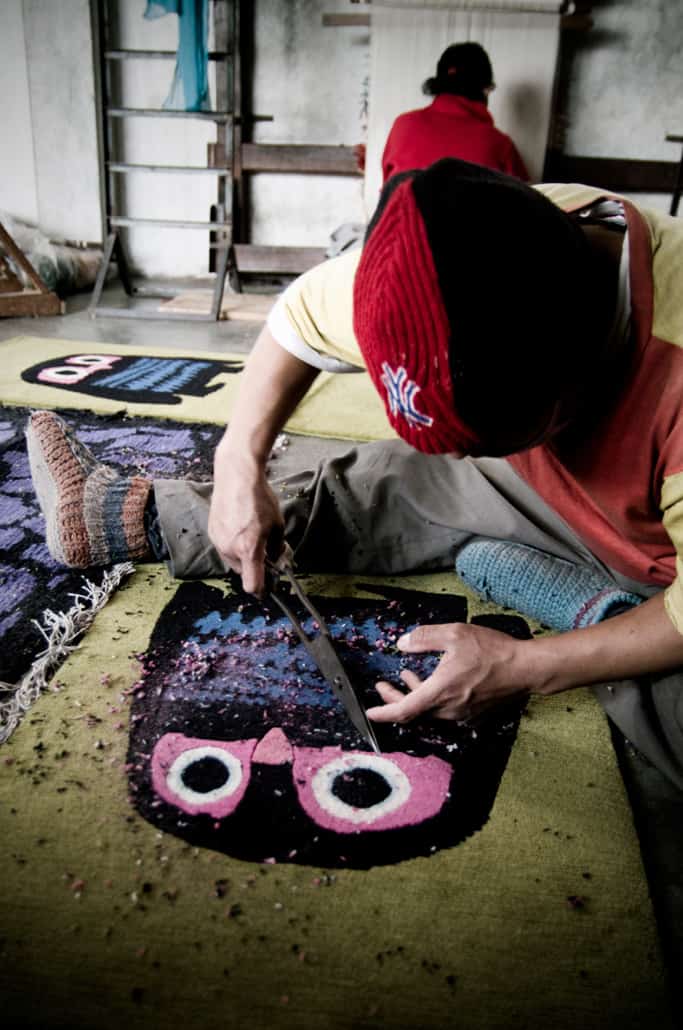 ………………………
Are you good at organising stuff? Do you have an interest in design, fair trade and RUGS! If so please drop us an email (address below)
Job title:  Creative project & event manager
Purpose:
to co-ordinate an international fair trade design exhibition project
to work with designers and Nepal-based manufacturer
to promote and market project to museums and retailers in UK and abroad.
Responsible to: The owner
Working with: Designers, illustrators, museums, retailers, manufacturer in Nepal
Salary: Self-employed freelancer
Based: preferably in UK (client is based in London)
Terms: in first instance till December 2012, with potential to extend
Our client is a fairly well known illustrator and animator who has been working in Nepal with a fair trade textile manufacturer.  This manufacturer is a social enterprise that has got great capacity to create one off or small batch produced tufted rugs.
Exciting conversations have been held with a museum and retailer in London who are interested to present a collection designed by up to 20 designers and illustrators later this year during London Design Festival.
Specific responsibilities:
Project management
To create a project plan and budget, set up meetings, liaise with our client, keep project on track both financially and in time.
Design management
Create a collection of 20 different contemporary fair trade uniquely designed rugs.
You will be the main contact between the 20 designers and the manufacturer in Nepal to create, manufacture and deliver rugs to the UK in time.  Responsible for all correspondence, skype conversations, emails etc.
To write a design brief for up to 20 designers and illustrators, contact potential designers and liaise with designers, creation of contracts and royalty agreements with designers, all liaison with designers.  There will be a run of up to 50 rugs per design.
You will be responsible to create the rug exhibition in London in September with major museum and potential major retailer.
Marketing
(Most of designers and illustrators are already known to my client, so little promotion required to get other designers involved)
To promote exhibition in London to press, potential retailers, with a view to tour exhibition or show in our outside of UK.
Find additional retail and exhibition opportunities.
Create online sales through own website or working with partners.
Commercial management
You will be responsible for the commercial success of this project, with the main aim to financially support the trade fair manufacturer in Nepal through regular trading.  This is a self-funded project, so no government funding is involved, although some sponsorship opportunities might be possible.
You will need to be able to budget and price the collection appropriately, and promote to retailers to show and sell the rugs
There is the potential to work here as an agent on a longer term project basis.
Requirements
We are looking for a candidate with an entrepreneurial, 'can do' attitude, who makes things happen.
You have got excellent communication and negotiation skills, ideally working with designers, manufacturers and retailers. The manufacturer in Nepal has been educated at Harvard in US and has very good English.
You probably have got a very strong marketing, retail and or design management background, potentially working as an agent.  It would be good if you have got experience in costing, pricing and royalty management.
You must be very interested in fair trade.
Fee
You will work as a freelance, self employed agent.  You can work from anywhere, but our client is based in London, and some meetings in London will probably be required.  There might be some travel to Nepal involved (not necessarily).  We expect this project to be commercially very viable, but it is up to you to generate income and your fees.
Project timings
April    Start project, planning, budgeting, write brief, develop contracts, contact designers,    liaison with museum
May     Design to start
June    Manufacturing to start
July     Start promotion
Sept     Rugs delivered in UK
Nov     Exhibition in London
Follow up with other retailers
To apply
Send us your CV and a letter (in total no more than 4 sides of A4, ideally saved as a PDF) detailing why you are the best candidate for this position.  Please include an up to date email address and phone/mobile number.
We will inform you by e-mail if you have been unsuccessful, and we contact you by phone to arrange for an interview in London on Monday 30 April.  We will be able to do skype or phone interviews for candidates outside of London or the UK.
Deadline:        Wednesday 25 April at 6pm
Email to:         
info@thedesigntrust.co.uk
 please include 'job application' in the subject line.  You can also use this email if you have any questions about this position.