I did these almost 2 years ago but only got around to uploading now… im really behind with updating work on here. These films were made with amazing people and im extremely proud of this project. Ive just been so busy so it took a long time to get around to uploading this.
One of my favourite animation directors, Marc Craste from Studioaka asked me to make two 1min videos to help explain to the public the free legal aid work of The Law Centres. Studioaka is perhaps my favourite animation studio anywhere. Their work is really outstanding (they did the Lost and Found film for Oliver Jeffers amongst many other great things) I used to work full time in aka but this is the first time i really worked with them properly as freelance. do check out their site if you havent seen their work. really amazing stuff.
I was given some of their legal case studies to base a story on and drew up a storyboard for the animations. Shami Chakrabarti then recorded the narration. Shami is the director of Liberty a human rights organisation and is an amazing activist personality in the UK. I was very honoured to meet her, she does really amazing work, have a look at her giving Geoff Hoon a bollicking …. so inspiring….brilliant stuff…
I then worked with animators Nick Appleton and Mark Nute and also did some of the animation myself (the wonky bits are mine) The sound and music was done by Matt Wand who is one half of Stock, Hausen and Walkman. He created the music in Andrews Story by blowing over a milk bottle apparently. I actually wrote an essay about Stock, Hausen and Walkman while i was in college (!) so i was pretty excited to have a chance to work with Matt. Listen to some of their stuff on last.fm
I also did some little GIFs also for their keynote presentations. Click on the image to see it animate.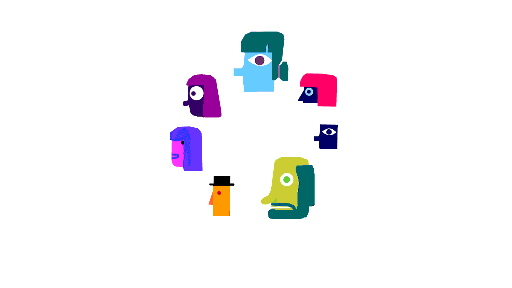 These two animations for The Law Centres were in a series of four. The other two films were created by the v nice Bros McLeod. See their two lovely animations here and here.
Take a look at the Law Centres website below, they are a non-profit who provide free legal advice and representation to disadvantaged people…