PKN Kathmandu: Nepal in 2020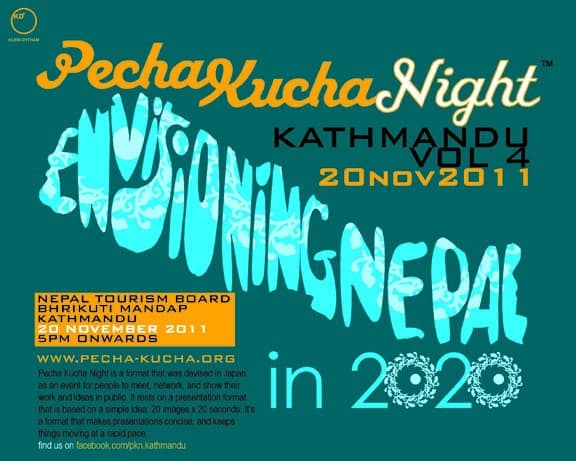 The theme for the next Pecha Kucha Night Kathmandu is 'Envisioning Nepal in 2020'.
Designers and artists as well as policy makers and other interesting folk are each to each give their 20-slide point of view. Im very excited by this theme in particular, Nepal has an amazingly talented and energetic bunch of young people. I wish i could be there to see it. I am so excited to see PKN doing so well and am very proud to have a part in setting up
the first one
. Hats off to the inspiring 
Sujan
 Chitrakar for all his super-human organising powers.